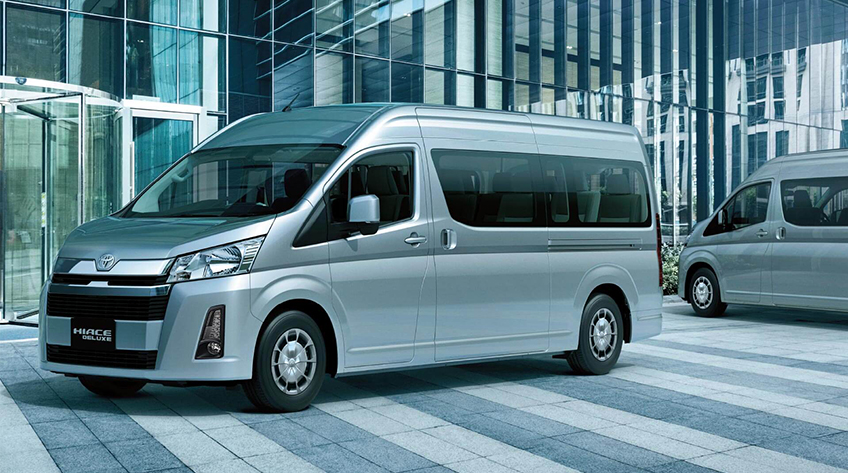 Evolving 'Reliability, Robustness & Functional Beauty' which represent Hiace-ness.
The design expresses solid functional beauty and linear dynamism in form of high quality transportation
Rear Seats
A combination of synthetic leather & fabric, highlighting the excellent detailing & workmanship
Semi-bonneted Front-end Design.
The engine has been relocated in a semi bonneted front end configuration. This helps provide a powerful, stable and quiet ride.
Safety Technology Supporting World-Class Quality
Equipped with various technologies—from active safety, which dramatically enhances peace-of-mind, to passive safety that minimizes damage in the event of a collision. These technologies engender safety and security for both the driver and passengers.